Project Hickory
Home of the Hickory Crawdads and the Hickory Motor Speedway, Hickory currently has 40,000 people and no FWB churches. Sadly, over half of the population claims to have no religious affiliation at all and a large percentage struggle with opioid addiction, ​making Project Hickory a vital gospel work of hope in this community.
Send financial support to:
NC State Home Missions
Project Hickory
PO Box 34
Davis, NC 28524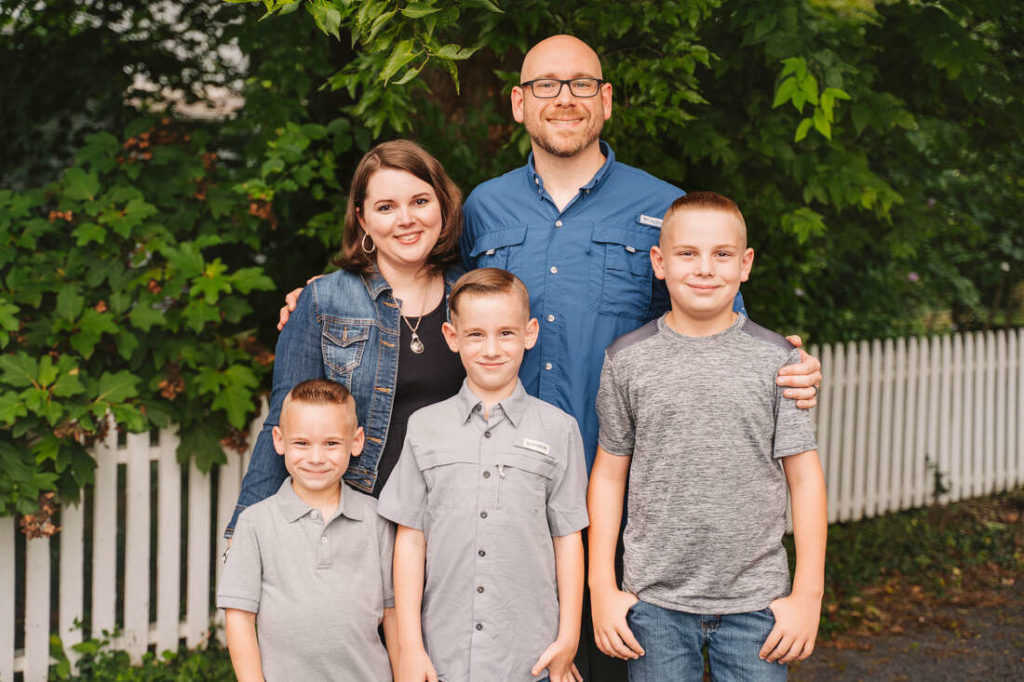 Brandon Smith was born on July 29, 1985, in Tampa, Florida. He was saved at the age of 16 at New Hope Free Will Baptist church in Dover, Florida. Brandon answered the call to preach at the age of 17 and has been serving in the ministry for 18 years. He moved to West Virginia in 2005 where he met and married Shelly in 2006. Brandon was ordained by the Fayette association in West Virginia in 2015. He has served as pastor of 3 churches and is currently the assistant moderator of the Blue Ridge association. Shelly was born on February 22, 1987, in Fairlea, West Virginia and was raised in a pastor's family. In addition to be involved in the women's, children's and singing ministries of the church, Shelly has her degree in education and has taught in the Christian school that her children have attended for the last two years. Brandon and Shelly have been married for 14 years and have three boys – Landon (10), Jordan (8), and Joshua (6).
Brandon Smith
(828) 527-2225
fwbpastorsmith@gmail.com
It is a real joy for the North Carolina Home Mission Board to announce that we have hired a second missionary couple to complete Project Hickory. Praise the Lord, Jonathan and Heather Huff have been led by God to be a part of this new church plant. Jonathan and Heather are both natives of North Carolina. Jonathan grew up in Willow Spring and Heather lived much of her life in the Eastern part of the state. Jonathan has been in ministry for twelve years, serving as either a worship, children, or youth pastor. In 2018, Jonathan and Heather began working for Free Will Baptist Family Ministries in their foster care department. In 2019, Jonathan became the Worship Pastor at Grace Free Will Baptist Church in Johnson City, TN. Jonathan and Heather have been married for twelve years, and have three children, Kaiden (10), Mckinleigh (9), and Emmalyn (7).
Jonathan Huff
(423) 220-7367
jhhuff1213@gmail.com